Gastronomic excellence handed down through the ages. Osteria da Fortunata, where the passion for cooking is perpetuated from generation to generation.
Osteria da Fortunata has been a landmark for all types of customers for generations, from loyal Romans or tourists who want to explore the flavors of true Roman cuisine. The osteria began its operations in the heart of Rome and then expanded to the nerve centers of Roman nightlife. Delight its customers with welcoming and hospitable locations, putting the customer at ease in a less formal and more relaxed atmosphere.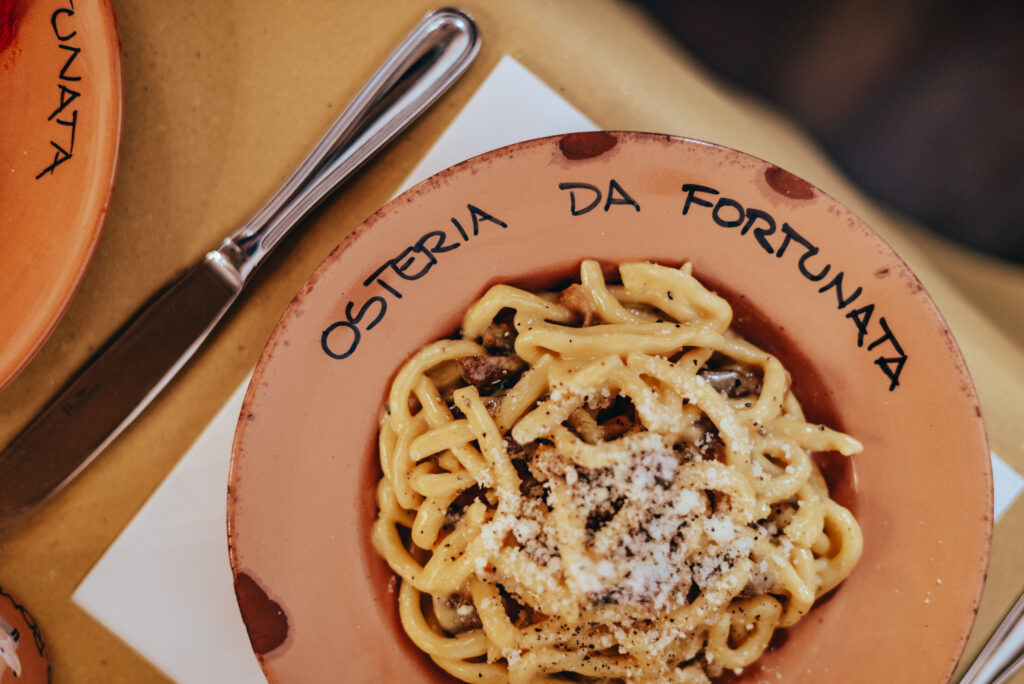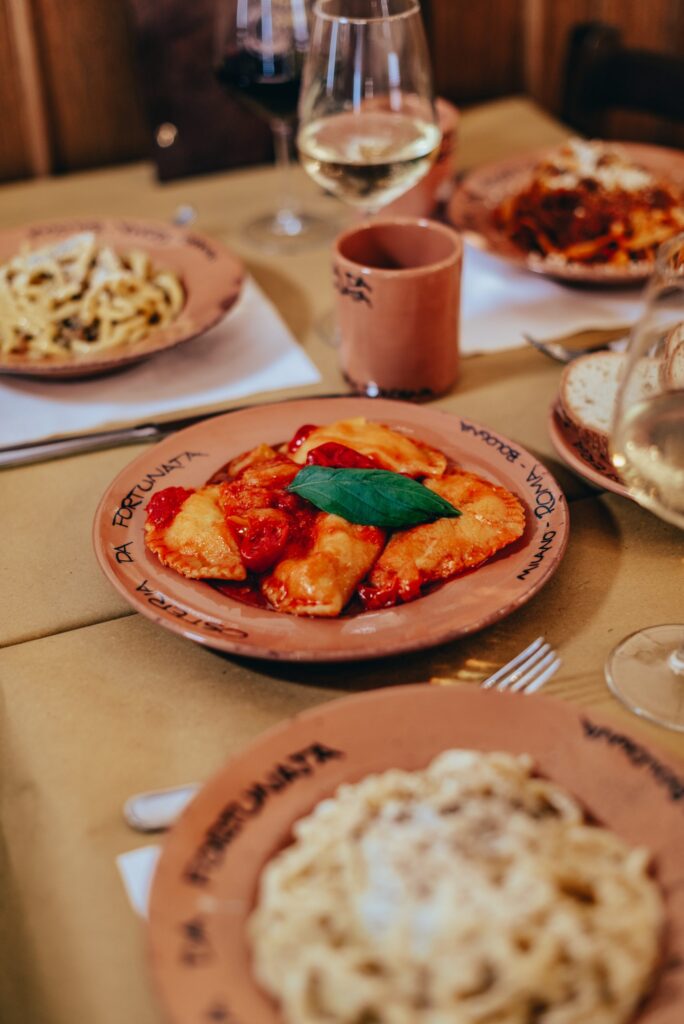 The traditions of the recipes are secret and have been handed down from mother to daughter. In every recipe there are secrets and cautions that are passed on with care and attention over the years.
With the passage of time, the recipes were not changed but only the quality of the products was improved.
At the base of the dishes there are only products from their own farm, ancient fine flours, extra virgin olive oil from the Umbrian organic mill and the unique taste of the particular and refined parmesan of red cows.
Sale of hand-painted ceramic mise en place.